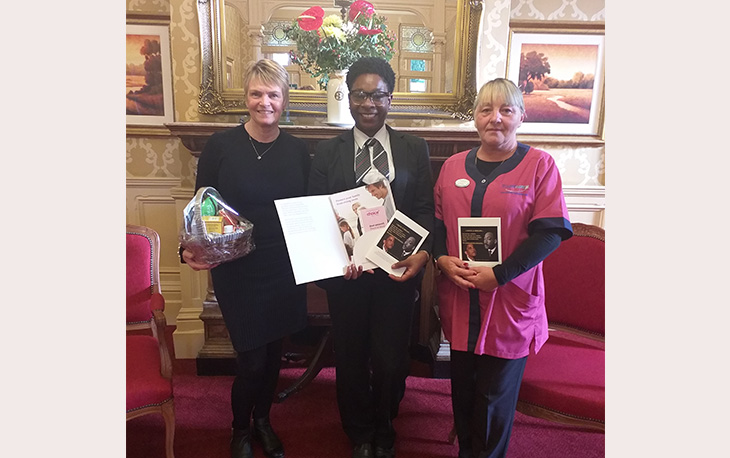 October is Black History Month in the UK and it's been celebrated nationwide every year for nearly 40 years. This month was originally founded to recognise the contributions that people of African and Caribbean backgrounds have made to this country over many generations. Now, Black History Month has expanded to include the history of not just Afro- Caribbean black people but all black people in general.
Steven Mears celebrated Black History Month by making hampers to donate to local care homes. Funeral arranger Janice Getten also created orders of service detailing some historical achievements, a history of black inventors and traditional recipes.
On 17th September Janice, on behalf of Steven Mears Sydenham hired a saxophonist to play at St Christopher's Hospice for an hour to entertain patients and staff.
Janice said: "The event was a success with one patient even joining in on the last song with the piano."
Janice also visited Barchester- Westwood House Care and Castlebar Care Homes to introduce herself, donate a hamper, orders of service and other information.
On the 23rd October Peartree Care Home in Sydenham will be hosting an event to celebrate Black History Month, Janice has arranged for the saxophonist to play again as well as an African drummer.